Let's Create an Environment You and Your Kids are Excited to Wake up to
Learn what to do and what to say so you can drink your coffee HOT while your kids play independently.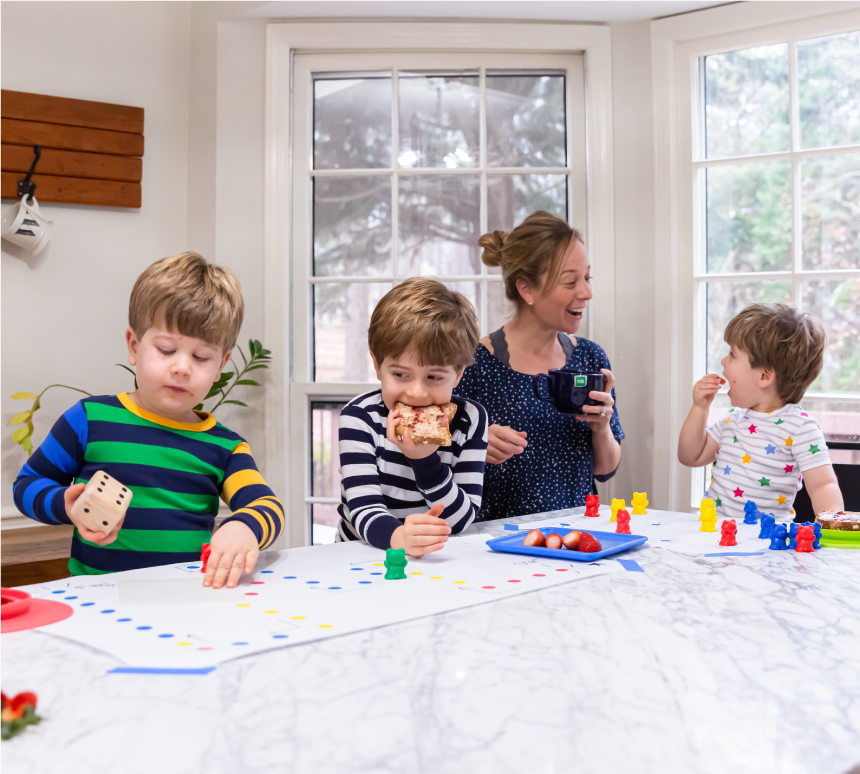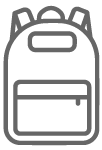 GET MORE BREAKS
IN YOUR DAY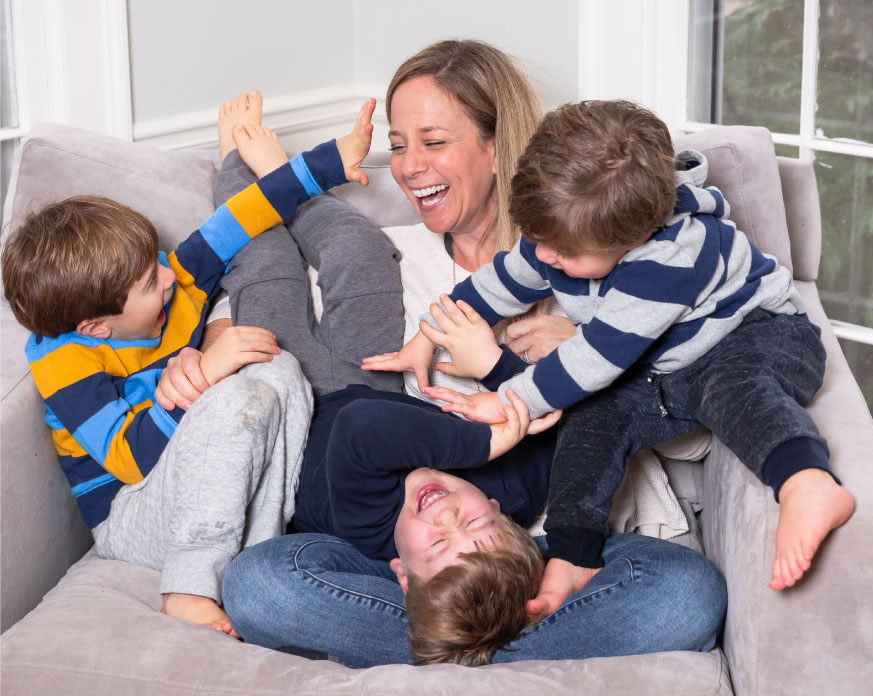 Why do the sweetest and most precious days feel so chaotic?
Some days as a parent you feel completely overrun by your children, tapped out from their boundless energy, and burnt out feeling like you have to entertain them constantly.
It is a LOT. Far too often we go through the day in survival mode when we could be thriving in our role as parents.
You don't have to do this alone.
That's where Days with Grey Comes in
JOIN THE EMAIL LIST
Become an insider with new ideas delivered straight to your inbox every Monday and Wednesday morning.
GET THE STARTER KIT
to learn what to do and what to say to prompt your child to play independently.
SHOP THE STORE
for more activities in the form of "Breakfast Invitations"
Breakfast Invitations are our simple games that inspire creativity and independent play all day long!
OVERHEARD
My almost six-year-old is math obsessed, so observant, and understands way more than I realized. I swear it has everything to do with Breakfast Invitations and exposing him to these concepts from such a young age and letting him develop his comprehension at his own pace through play and repetitive conversations. YOU ARE SUCH A GIFT!!!!

– Alexis F.
---
MOST RECENT ACTIVITIES
---
I'm Beth! I am a former teacher with a Masters in Teaching Reading. I have a passion for hands-on learning and want to help inspire play into your every day.
CHECK OUT THESE FAN FAVORITES!
ACTIVITY LISTS
40+ fun winter activities for kids – These wintery ideas are broken down into four categories: outdoor snow play, winter art activities, Indoor winter play…
---
TIPS AND HOW TO GUIDES
Helping children with spelling can feel daunting. I've been there. In the hustle of after-school homework, my elementary children ask for help with spelling words…
Let's talk about decoding sight words. I know. You are not a teacher. But don't worry; I've got you. Let's break down how to decode…
3 powerful ways to read with your child start here. Want to help your child become a better reader? Here are three key phrases to…
Looking for no-prep (& calming) after school activities for all ages? You've come to the right place! No-prep after school activities will calm your afternoon…
Which chores for kids create a family community? With boys between the ages of three and seven home all day every day, you can imagine…
BIG KID activity cards have arrived! These are the best hands-on activities to do with kids at home. You asked for activities to do with…
How do you make a daily schedule with kids? I hear from you. This summer is not exactly what we had planned on, and the…
How to make a magnet wall for your playroom. When my oldest was nearly two, I knew I wanted a magnetic wall in our new…