Looking for Lego storage ideas?
It's true. Legos had taken over our dining room. Multicolored little bricks were now more predominant than our bold curtains. Half opened bags exploded onto the floor with the manual laying helplessly upside-down. We needed Lego storage ideas asap.
Legos. Were. Everywhere.
Something had to be done to help organize all of these parts and pieces taking over the one-room I had left in the house to claim as my own.
We had to think of a better way, and we did!
RELATED: Look no further for playroom storage and decor ideas. These are the best!
Now let's be real.
If you came to my house for the first time, you might not be thinking, WOW, this chick is so organized! Her house looks straight out of HGTV.
Nope. Not happening.
But what you may be thinking is, There are some good organizational ideas here that my kids can implement. – hint to the little people in the house to actually put things away after using them. In fact, you can see the entire collection of playroom ideas, storage, and decor!
All kidding aside.
We must keep in mind that if our kids are actually going to live in our home, it may never look like a Pinterest picture.
But there is hope in the toy and Lego organization!
What you can do:
Offer color-coded bins to sort open-ended toys (such as Legos) into a destination at cleanup.

Work together to create storage solutions.

Select a storage location that allows Legos and other supplies to be put away and perhaps out of sight when not being used.
Let's take a look at the Lego organization before:
Look familiar?
Before we get into what's INSIDE the Lego storage solution, read this first.
Involve your children in the Lego organization set-up.
I assure you, this is not the easiest task.
In fact, it was a lot of redirecting and refocusing. We also did this when we cleaned up the playroom.
But what this is doing is allowing your child to become invested in the final product, which is the MOST IMPORTANT piece of the organization puzzle.
If we want children to use the organization, they need to help get it started.
Imagine a newly organized junk drawer.
Mine is screaming for help.
Yet, if someone came in, tossed what they thought I don't need, it could leave me feeling frustrated. Not everyone knows the value of a dot sticker stuffed in a junk drawer. (well, I know you do)
Again, if kids build it, they will use it. – most of the time. Some days need to be used for organizing the chaos together.
Start with identifying the color for each Lego drawer.
Some color drawers may mix.
Here, we mixed yellow and brown into one bin. The reds and pinks are also mixed into one bin. Decide with your child, which Legos work best for each storage drawer.
Lego Pro Tip:
I have better luck when I sweep all of the Legos from the floor into a large plastic bin before color sorting. This makes it a more manageable task for my preschoolers when everything is in one place rather than scattered in every room.
RELATED: Quick tips like this can be found in our Startup Guide for Breakfast Invitations.
Tell me about these Lego storage drawers!
Days with Grey is a participant in the Amazon Services LLC Associates Program, an affiliate advertising program. As an Amazon Associate, I earn from qualifying purchases. Read more about these links in my disclosure policy. This post also contains affiliate links for Reward Style.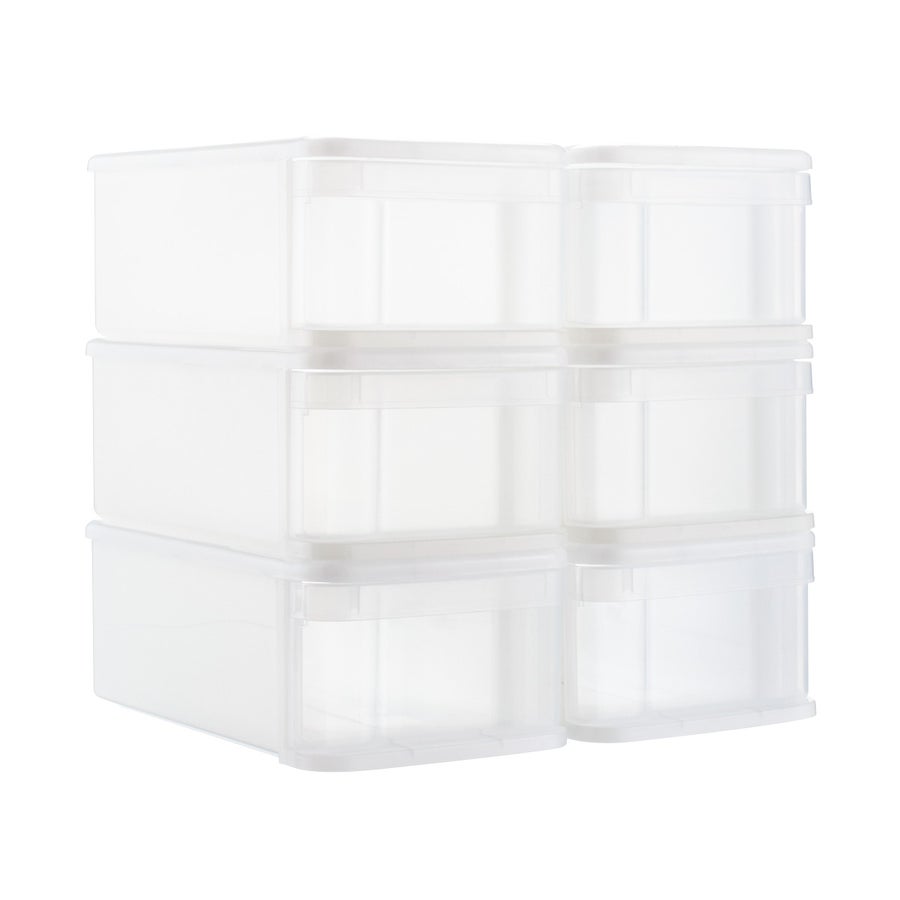 Over time, I have found these storage drawers to be my favorite.
Where can this Lego storage idea be stored?
Do you have a closet that could use a refresh?
For us, it was time to KonMari the coat closet. We needed to give this Lego organization home, and I needed to eliminate jackets from 2012.
The coat closet was the perfect solution for us because it is across the hall from the playroom. Now, we had a place to store the Legos, along with a door to close when the Legos weren't being used.
Think about a closet in your home that could use a little love and make some room for your new Lego organization storage solution!